Chris Smalling has denied suggestions that he has fallen out of favour with Jose Mourinho.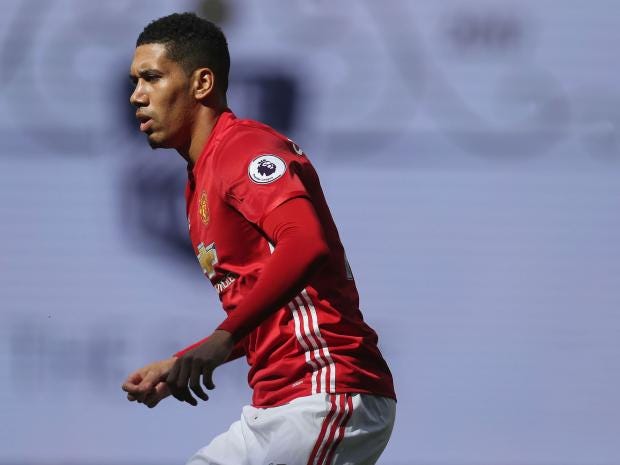 There have been rumours that the duo are going through a rift, and it has been one of the primary reasons behind Jose Mourinho's frequent criticism in public. The Manchester United manager has frequently criticised the commitment of players like Chris Smalling and Luke Shaw. Yet, the defender has taken those criticisms in a positive way. Smalling is currently on the sidelines with a new injury. His 2016-17 campaign has been blighted by injuries, and he has been able to make only 12 Premier league starts.
In the absence of a regular back four, Manchester United have struggled in most of the games. They have done 14 out of the 36 league matches. As a result, they are set to finish outside the top four in terms of league positions.
However, the club will be able to qualify for the Champions League next season by managing a win over Ajax in the Europa League final. Smalling is unlikely to come back before the end of the campaign. He has targeted a good pre-season in order to start the next campaign well. However, there have been rumours about a potential move after having a rift with Mourinho.
The Portuguese manager has received a lot of criticism from various quarters for publicly criticising his players."You can take positives from it in that the manager wants you out on that pitch. He wants you to represent him and be that fighter and warrior for him.Obviously with a knee injury there are certain protocols that need to happen. With the medical staff and with the coaches, we are pushing all the time.As players we don't want to be sitting on the touchline or watching the games in the directors' box," said Smalling.