Manchester United legend Gary Neville has urged the Red Devils board to support manager Ole Gunnar Solskjaer as the club go through a difficult phase. Solskjaer has placed the emphasis on building a young and hungry team but so far, that has not paid dividends with the Red Devils making a disappointing start to the season.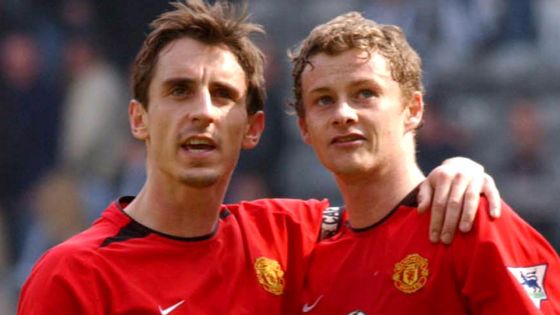 The likes of Harry Maguire, Aaron Wan-Bissaka and Daniel James have played key roles since joining the club but there has nonetheless been a weakness in the central midfield department and upfront, where they have lacked a genuine goalscoring striker. Speaking on Sky Sports, Neville said that the supporters may go through a lot of pain during the forthcoming 18 months where the club will continue with the recent transition phase.
He added that the hierarchy should continue to support the head coach with the current strategy rather than yielding the axe. Whilst United have one of the biggest wage bills in the Premier League, their players haven't quite managed to find the form to repay the investment. It must be galling to Man Utd fans to see just how much the under-performing United players are getting paid, with YouVsMUFC.com (created by the guys at CSB) showing their wages going up in real-time!
Neville told SkySPorts: "Ole Gunnar Solskjaer will realise it was a poor performance at West Ham and know there's a lot of work to do at the club. He'll have known that anyway. I'm not panicking as a fan. I'm frustrated but not panicking. What I would say is they have to quickly and efficiently identify three or four players to go alongside [David] De Gea and [Harry] Maguire. They can't jump off the Solskjaer track. They have to support the manager and find a way of signing players."
United have accumulated just eight points after six Premier League matches and they have been particularly disappointing away from home, where they have bagged just two points from three games. The Red Devils have not won on the road since the shock Champions League triumph at Paris Saint-Germain in March and Solskjaer will be hoping that the team can reverse the fortunes during the forthcoming weeks. The likes of Paul Pogba and Anthony Martial are expected to return from injuries and that should provide a boost in terms of the performances on the field.