Manchester United manager Jose Mourinho is adamant that his side can catch Manchester City in the race for the title despite falling eight points behind the leaders.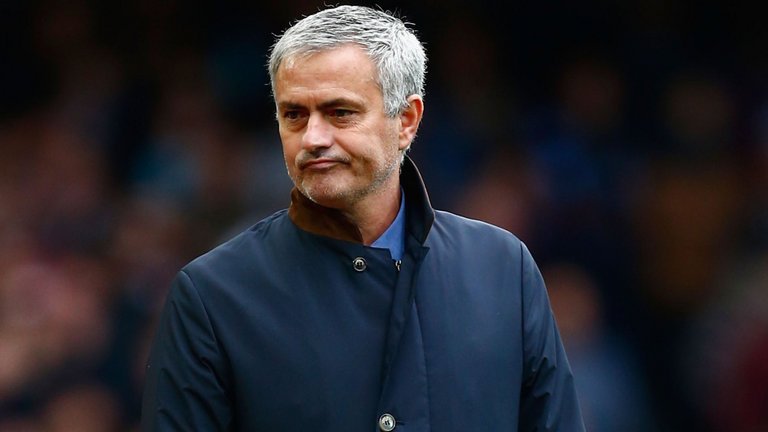 Jose Mourinho admitted that there have been some disappointing results for his side and that they were hoping to cut the gap between themselves and Manchester City, but that the poor results had come in difficult games (against Chelsea and Liverpool) and that he has no complaint against his players.
Jose Mourinho admitted that he is a bit worried about the 8 points gap as at the moment it does not seem that there is a team that can beat Manchester City. However, he believes that there is still a lot to play for and that we are still at the opening stage of the Premier League.
The Manchester United manager said that he would have been worried if the 8 points gap was in the Bundesliga or La Liga but not in the Premier Leauge – he is experienced enough to know that things can change very quickly in England and that they still have a chance of winning the title. City continue to come out top in the daily football tips, with City in scintillating goal-scoring form at the moment.
Mourinho also noted that Manchester United would be stronger when they come into the busy period of the end of November and December with players such as Pogba and Ibrahimovic who will be back in the team. He said that the players would want to seize this opportunity to win games and make sure they cut the gap between themselves and Manchester City. United have been suffering from the absence of these players and it is important for the team to get them back on the pitch. At the moment they need to stay focus and to continue to win as many points as they can.
Many pundits believe that Manchester United have been missing Paul Pogba at the heart of the midfield. Indeed the Red Devils appeared weakened in the centre of the park and allowed Chelsea and Liverpool to take control of the game far too easily.
Kante, Bakayoko, and Fabregas were far superior to Manchester United's trio of Matic, Herrera and Mkhitarian and it was no surprise that they managed to dominate the match from the start.
Former Manchester United defender Gary Neville said that Pogba was the most important player that Manchester United have sorely missed.
"He is such an imposing player in the middle of the pitch and that he would have been helpful in such a game. Pogba is really good when it comes to keeping the ball and beating players in a small space and in such a game his presence was really missed. Pogba was instrumental to Manchester United's good start to the season where he scored two goals and assisted another two, andthe decline in the team results have come since he has been injured. It;s important that Jose Mourinho get him back on the pitch as soon as he can."
Neville added that Manchester United are not the same team without Pogba and that it is important that they learn to play without him. He said that there are times that he might be injured or suspended and it is not good to be over-dependent on a single player.