Armenia international Henrikh Mkhitaryan has stressed that his 18-month spell with Manchester United was a success. The 29-year-old netted 13 goals in 63 appearances for the Red Devils before making the switch to Arsenal in a swap agreement involving Alexis Sanchez.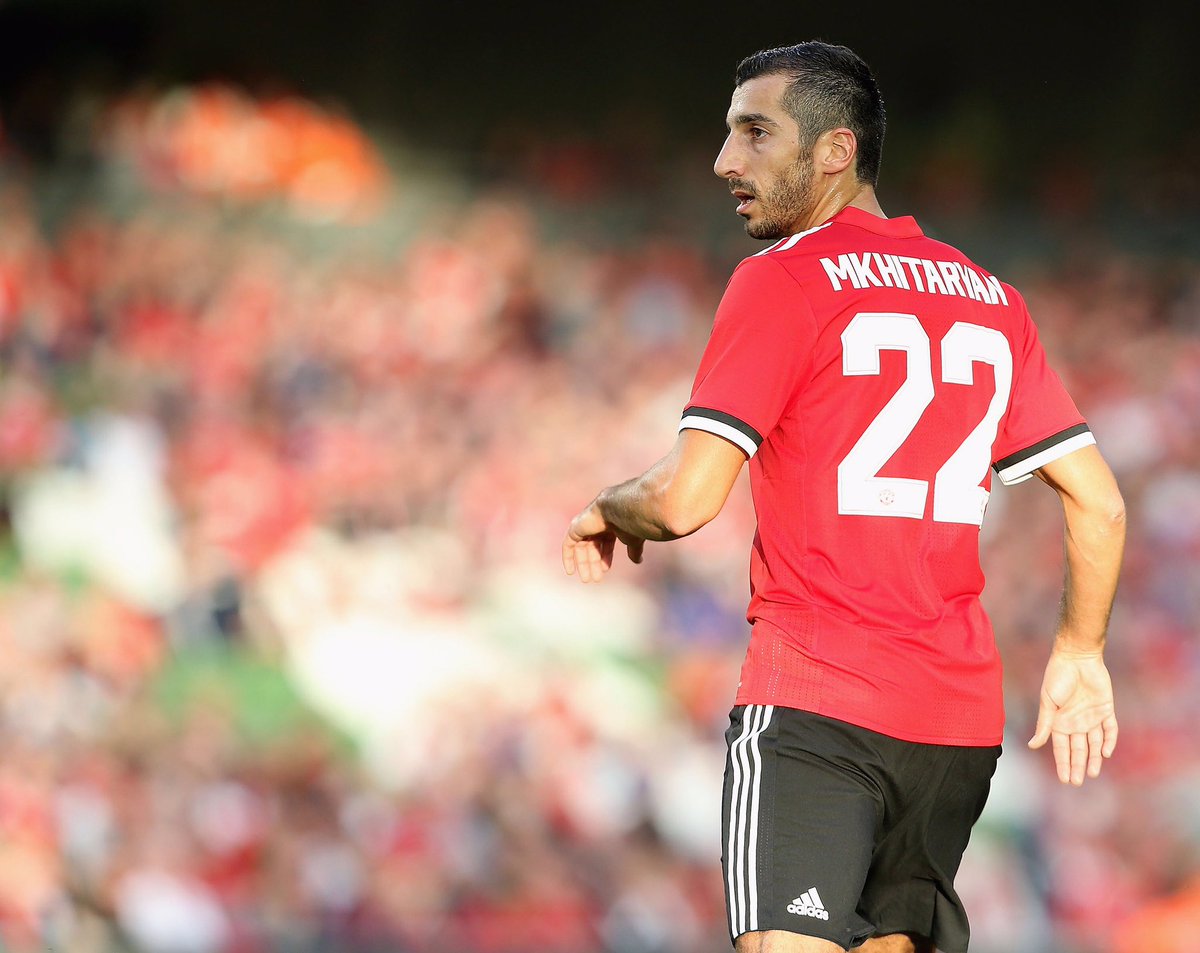 In an interview with SFR Sport, Mkhitaryan defended his stint with the Red Devils, and believes he had relatively good success with the club, having netted the crucial second goal during the Europa League final win over Ajax last season, he said: "I think I left an impression in Manchester, although I had difficulties. We won three titles in a year and a half — not every club does that. We won the Europa League, and I scored a goal in the final. If people say that I did not have enough success it is their opinion but I believe that I had a lot of success at the club."
Despite his contribution, Mkhitaryan had two long periods where he found himself out of Mourinho's reckoning, and he admitted that the Portuguese had a different style of handling his players than Arsene Wenger, who is friendlier in nature, he said: "Mourinho required a lot from his players, he was very hard. Arsene Wenger is friendlier; he understands and can think about players' situations. He is calmer — that's the difference."
Mkhitaryan has made a bright start to his Gunners career with a hat-trick of assists in his maiden start versus Everton, but they are still question marks over his consistency, having started in a similar vein of form with United for whom he notched five assists in the first three Premier League games.
The arrival of Mkhitaryan played a significant role in luring ex-teammate Pierre-Emerick Aubameyang from Borussia Dortmund, and the Gunners' faithful will be looking forward to their partnership after they contributed 59 goals and 31 assists during their previous spell together at Signal Iduna Park.