Prior to the 2014 FIFA World Cup, Germany was positioned in 2nd place of the FIFA World Rankings but after the team of Joachim Low emerged as the victorious side with a 1-0 triumph over Argentina, they earned an escalation to the 1st spot, and they've been at the top pretty much ever since, even though there has been a changing of the guard in recent years. If anything they are more vibrant, exciting and entertaining now than ever, and well worth watching in action on fussballlivestream.tv if you get the chance!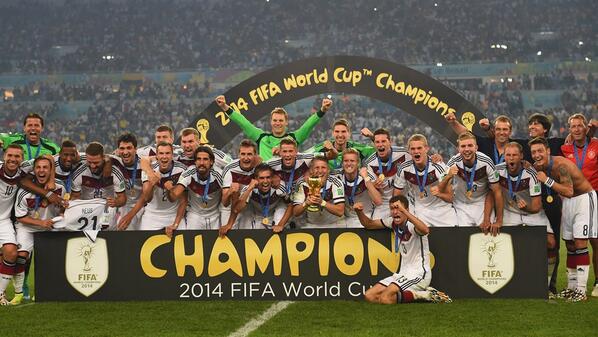 The German squad that came out on top in 2014 has experienced many changes as Bastian Schweinsteiger, Phillip Lahm and Miroslav Klose all retired from the international stage, and the guys that we'd all watched on streams as kids socagol.tv slowly moved on to less competitive (MLS) football, or away from the game completely. Whilst this has been sad in some respects, with legends of the game now past their pomp, it also gives a chance to fresh young footballers keen to make a name for themselves!
Whilst those key figures of the German national side will no longer be available, there already are many players who are being viewed as not only figures that can replace the recent retirees but also that can continue pushing Germany to the elite status of football.
Kai Havertz is one of those players that the expectations is starting to build upon after being picked up by Bayer Leverkusen at the age of 11 and already earning comparisons to Mesut Ozil due to their similar playing style. He shares the same tendency of the Arsenal midfielder to drop deep, and dictate the pace of the game from there, with his visionary passes as well as an eye for goal from distance making him a threat even though he sits so far back on the pitch. If he gets anywhere close to emulating Ozil's Real MAdrid and Arsenal career, he will surely be an asset to the Deutsche Mannschaft.
Another player who is experiencing a fast pace playing career and that has been on the rise in recent times is Mainz's 05 youth product Aaron Seydel who is currently out on loan with Holstein Kiel in a loan deal which extends until 2018 – with only the Bundesliga available on UK TV, you might have to head to livestream.services to see Seydel in action..
Aaron Seydel has been performing with Mainz 05 since the age of 9 and despite only getting a few chances on the main stage with the senior team; the rising star has already impressed enough to earn a contract extension. This is a 6'6 striker who is eager to continue proving his worth as he has slowly been able to do, which Seydel managed to do in some capacity after scoring a goal in his debut match for Mainz 05 against Hertha Berlin.
Modelling himself on Zlatan Ibrahimovic, and with the acrobatics and an eyev for the spectacular, it won't be too long befor Seydel is smashing in the goals in the Bundesliga, and the fact that he is getting game-time on a consistent basis at such a youg age can only be considered a good thing.