https://pbs.twimg.com/media/FAIpy_UXsAAtVSQ.jpg
Manchester United have the opportunity to bounce back at the first time of asking when they take on Merseyside giants Everton later this week. The clash between hosts Manchester United and Everton is the first game on the Premier League stage this weekend.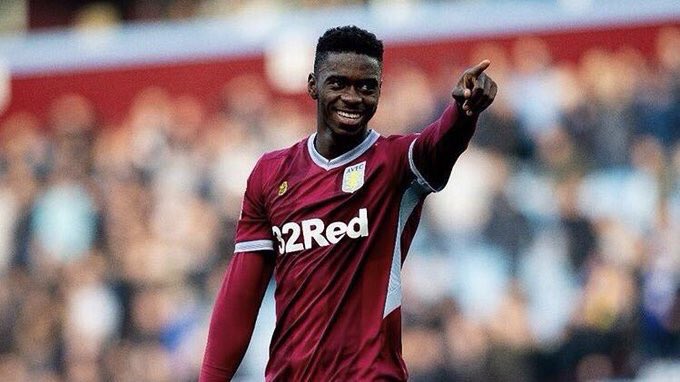 Solskjaer and his Manchester United players were one of three unbeaten teams in the English top flight this season until that run was halted by Aston Villa last week Saturday courtesy Courtney Hause who came into Dean Smith's side for the ineligible Axel Tuanzebe.
Villa boss Smith was forced to make a change to his five-man defencein comparison to the previous league game at home to Everton as Manchester United loaneeTuanzebe was not eligible to face his parent club as part of the terms in the loan move that took him to Villa Park. Hause was the replacement for Tuanzebe in the Villa XI for the Manchester United game and he was responsible for the winning goal off the assist from Ex-Manchester City player Douglas Luiz. His goal gave Villa a 1-0 away win over the Red Devils thus making it two straight victories for the midlands club after the emphatic 3-0 win over visitors Everton in the previous game.
Manchester United were largely unconvincing as they bounced back from that Villa defeat with a fortunate 2-1 win at home to last season's Europa League final opponents Villarreal in the Champions League. They came into the Villarreal clash on the back of two 1-0 defeats to West Ham United and Aston Villa in the Carabao Cup (third round) and the Premier League respectively. It remains to be seen whether they would be able to bounce back in Premier League terms when they take on an Everton team in the top five on the Premier League table. As a matter of fact, both Manchester United and Everton have the same points (13) ahead of their meeting at Old Trafford on Saturday afternoon.