Real Madrid first choice goalkeeper Keylor Navas has responded to rumours that Real Madrid could sign Manchester United keeper and long term target David De Gea this summer when their transfer ban is lifted.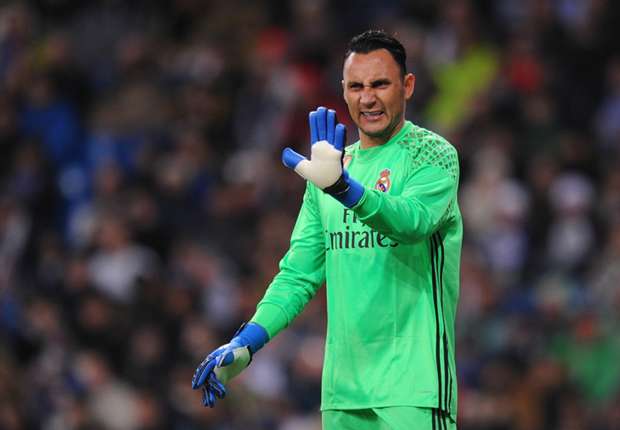 The La Liga giants tried luring the Spaniard but failed to complete the deal due to clerical error in a last minute scramble. There are strong links that Coach Zinedine Zidane fancies the player as well so he could sanction the move.
Navas says he is not concerned with the speculations at Santiago Bernebeu when the club can resume signing players.
"I try to work hard every day and ignore those sorts of things. I don't gain or lose anything with all of that. Madrid has to have the best players and I work hard each day to be the best, be amongst the best players and to be able to stay here for many years to come," he told the Real Madrid's official website.
De Gea has been reportedly to be one of the United players set to receive a new deal this summer. The club wants to end all speculations for a while with a huge deal, Star Sport claims. The move is believed to be one that would keep interested clubs at bay. De Gea has kept ten clean sheets in 25 games for Man United this season.
Real Madrid have just a point advantage in the La Liga, aside two games in hand. The club seems keen on lifting the La Liga title this season, having two Champions League titles in the last three years. Navas has kept just four clean sheets in 14 games this term. Madrid would get a chance to sign players again and there are many decisions for manager Zidane.